Toll Free: 1-877-327-4255
Harrisburg Office
Senate Box 203029
171 Main Capitol
Harrisburg, PA 17120-3029
717-787-2637
717-783-8657 FAX
Email: dargall@pasen.gov
District Offices
One West Centre Street
P.O. Box 150
Mahanoy City, PA 17948
570-773-0891
570-773-1675 FAX
61 North Third Street
Hamburg, PA 19526-1501
610-562-3411
610-562-6895 FAX
(Shared with Representative
Jerry Knowles)
100 North Centre Street
Pottsville, PA 17901
570-621-3400
570-622-6629 FAX
(Shared with Representative Mike Tobash)
2850 Windmill Road
Spring Township, PA 19608
1-877-327-4255
237 West Broad Street
Tamaqua, PA 18252
570-668-1240
570-952-3374 FAX
(Shared with Representative
Jerry Knowles)
Follow Sen. Argall on Twitter for Senate happenings – @SenatorArgall
Grant opportunity for local fire companies through DCNR
I want to pass along information to your fire company regarding a grant opportunity through the Pennsylvania Department of Conservation and Natural Resources (DCNR).
The DCNR Bureau of Forestry is offering a grant opportunity through their Cooperative Forestry Assistance Act of 1978. For this year's grant, the maximum that will be considered is $7,500 ($15,000 total project) per Fire Company.
The application period is currently open and will run until 4 p.m. on Thursday, May 19, 2016.
The grant can be used for the purchase of wildfire suppression equipment, wildfire protective gear, mobile or portable radios, installation of dry hydrants, wildfire prevention and mitigation, and wildfire training.
According to DCNR, the key objectives of this program are to save lives and protect and conserve property in unprotected or inadequately protected rural areas. The Act authorizes and directs the U.S. Secretary of Agriculture to provide financial, technical, and other assistance to state foresters or other appropriate officials in cooperative efforts to organize, train, and equip local forces in rural areas or communities under 10,000 to prevent, control, and suppress fires.
More information on this grant program can be found here.
Your Fire Company can apply here.
Please let me know if you have any questions.
Sincerely,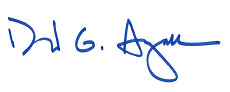 DAVID G. ARGALL
State Senator
29th District